3rd Grade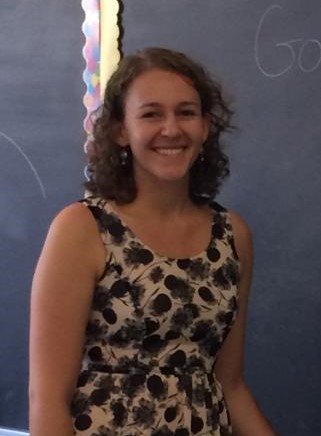 Dear Third Grade Families,
Hello! Welcome to Third Grade! It is my pleasure to be beginning this learning adventure with all of you. This is my first year teaching at Greater Works Christian School, and I am thrilled to be part of such a devoted, caring, and Christ-centered environment.
I am a proud graduate of Grove City College, where I studied Elementary and Special Education. After graduating, I spent the last school year substitute teaching in a few Christian schools in the area, including here at Greater Works! I am thankful to the Lord for leading me to Greater Works. What a blessing to be able to do what I love, proclaiming Jesus while I do it!
When I am not at school, I like to spend time with my husband, Andrew. We love to be outdoors, so you may find us biking on the bike path or hiking around Frick Park. I enjoy spending time reading, cooking, baking, and traveling. I also tutor and help with youth group at my church. God has blessed me abundantly!
I believe that the ability to learn is a wonderful gift from God that He has blessed us with as a way to know Him better. The Lord has fearfully and wonderfully made each of us and surrounded us with His creation. When we learn about anything at all, we are also learning about Him! It is with this view that I approach this school year. I also believe that He has created each student with special abilities, challenges, and strengths. I hope to build a learning environment in our classroom where each student can thrive and learn to glorify God with everything they do.
I look forward to meeting each of you and partnering with you in your child's education.
Many Blessings,
Mrs. Kathryn Jones