Ms. Loretta Marrone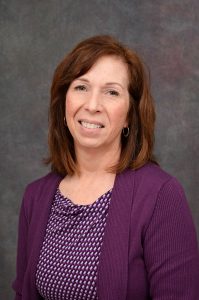 My name is Loretta Marrone. I am the new first grade teacher here at
Greater Works Christian School. I am a graduate of Seton Hall University in
New Jersey and have a bachelors degree in Elementary Education, Early
Childhood Education and Special Education. I have been teaching for
almost twenty years in both public and private schools in New Jersey and
Pennsylvania.
I taught kindergarten last year in the Allentown Diocese and have taught
fourth grade, learning support and art to preschool through eighth grade
previously.
My family and I moved to Pennsylvania 12 years ago from New Jersey.
This past summer we moved from the eastern part of the state to
Pittsburgh to be closer to our two daughters. I attend Church at Jesus the
Divine Shepherd Parish.
I am excited to be working in a Christ centered environment. I love being
able to make connections to our faith when teaching throughout the day.
When I am not teaching, I enjoy painting, drawing, hiking, gardening and
reading. I enjoy spending time with my family outdoors. I look forward to
getting to know all of my students and their families better!
Blessings,
Mrs. Loretta Marrone