Ms. Rachel Satira
Kindergarten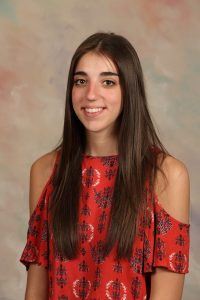 My name is Rachel Satira and I will be your child's kindergarten teacher for the 2019-2020 school year. I graduated from Seton Hill University in May with a bachelor's degree in Early Childhood Education PK-4 and Special Education PK-8. I am excited to have this opportunity to teach and get to know you and your child!
I am a Pittsburgh, PA native and graduate of Plum Borough Senior High School. At Seton Hill University, I was part of the women's volleyball team. I have been playing volleyball since I was in fifth grade, which started here, at Greater Works Christian School. I attended GWCS from preschool to sixth grade. I attend Greater Works Outreach too. Aside from playing, I am the assistant volleyball coach at Plum Borough Senior High School. I also coached for a Junior Olympic Volleyball Club that gathered high school players in the Greensburg and surrounding areas for the past four years. When I am not in the classroom or on the volleyball court, I enjoy creating art and crafts, watching Netflix, shopping, and spending time with my nine-year-old Golden Retriever, Macy.
My prior experience in the classroom include observations, student teaching for fourteen weeks within the Hempfield Area School District, and substitute teaching within Hempfield as well. Each classroom I have been in has provided me with wonderful experiences that has prepared me for my own class. I am looking forward to a great year in kindergarten at Greater Works Christian School!
Sincerely,
Miss Satira