Mrs. Hope Clemens
Kindergarten
Hello Parents/Guardians!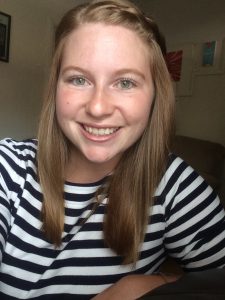 My name is Hope Clemens and I will be the new kindergarten teacher at Greater Works Christian School. I am both excited and blessed to have the opportunity to teach your child/children! I am a graduate from Clarion University. I have a B.S.ED. in Early Childhood Education and a B.S. in Liberal Studies with an Educational Concentration. I also have a minor in Special Education. I have had much experience working with young learners. During my education in college, I worked with preschoolers for three and a half years at an early learning center. I also had one of my student teaching placements in Kindergarten.
I am a very faith-based person. God is first in my life. I've attended church my whole life and been involved in various church/ministry related activities. I've lead and been a part of Vacation Bible Schools, International Youth Conventions, mission's trips, teaching koinia kid classes, as well as being department head and teaching the pre-k, kindergarten students at my current church on Sunday mornings.
To give you a little more information about me, I have lived around the Pittsburgh area now for almost two years. I moved this way when I got married and my husband and I were both from the New Bethlehem area.
I look forward to this new school year, as well as meeting you and your child/children!
Sincerely,
Hope Clemens