CORPORATE PROGRAMS
Help us Help our School!
Many companies provide programs that allow our family and friends to easily support Greater Works Christian School. Please take a look at the program options that can make a difference for our school. Sign-up for the following programs and share the information with your family and friends!
Shop n' Save S.E.E.D. PROGRAM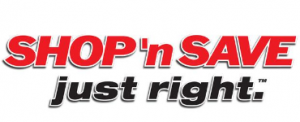 For almost 30 years, SHOP 'n SAVE has proudly hosted the S.E.E.D. (Students Extra Educational Development) program. We've been able to deliver thousands of fun educational programs from The Pittsburgh Zoo & PPG Aquarium and Carnegie Science Center to kindergarten through grade eight students in hundreds of public and private schools systems throughout Western Pennsylvania, Ohio and West Virginia.
To register your Shop n, Save Perks card, go to:
https://www.shopnsavefood.com/my-account/account-summary
Sign-in to your account or register a new account for your Perks card.  Use the code 381 for Greater Works Christian School
Amazon Smile

AmazonSmile is a website operated by Amazon with the same products, prices, and shopping features as Amazon.com. The difference is that when you shop on AmazonSmile, the AmazonSmile Foundation will donate 0.5% of the purchase price of eligible products to the charitable organization of your choice. You will see eligible products marked "Eligible for AmazonSmile donation" on their product detail pages
Go to https://smile.amazon.com , Search for Greater Works Christian School and select the school.
Giant Eagle's Apples For Students

Make the most out of this one-of-a-kind educational award program! Simply register your Giant Eagle Advantage Card with Apples for the Students and use it each time you shop at Giant Eagle to earn points for your school. Earning points is simple! With every scan of your registered Giant Eagle Advantage Card at the cash register, points are automatically credited to your selected school.
Earn points September 1, 2018 through March 15, 2019
How to Register for Apples for Students
Sign in to gianteagle.com or create an account.
Register your Giant Eagle Advantage Card® online.
Visit the My School Programs page and enter the code (6029) for Greater Works Christian School. You can also register to earn points for more than one school! Don't know your school code? Search for it by name, city or zip code.
You're done! Be sure to encourage your family and friends to register, too
General Mills Boxtops for Education

You can turn the product you use day-to-day into equipment and money for our school. When you register at the Boxtops for Education website, you'll find special promotions that could award GWCS thousands of bonus boxtops. The easiest way is for you to send in Boxtops with your child from family and friends all school year.
When you have shopping to do, first go to Boxtops for Education Marketplace. GWCS can earn a donation of up to 7 1/2 percent on anything you purchase. Ninety on-line retailers, including popular catalogs and websites such as Oriental Trading, ProFlowers, Pottery Barn, Land's End, Chadwick's, Target, Red Envelope, Aerospostle, Walmart, Home Depot and many more stores.